A lovely evening was had by all who attended the Wexford in Bloom Awards Ceremony 2013 on Thursday night last 19th September. The Ceremony was hosted by Wexford Credit Union at their premises in Anne Street.  Awards were presented to the Winners of the Wexford in Bloom Competition which this year received over 100 entries! The Wexford in Bloom Committee was delighted with the huge response to the competition.  Over 50 prizes were presented ranging from Special Committee Awards to Bronze, Silver, Gold, Platinum and Highly Commended.  The large crowd in attendance was mesmerized by the beautiful screen display showing photographic stills of the winners and all entries in the Competition compiled by Phil & PJ Murphy with photographs supplied by Pamela Dore, Kevin Hurley, Chris Culleton and Phil Murphy all committee members.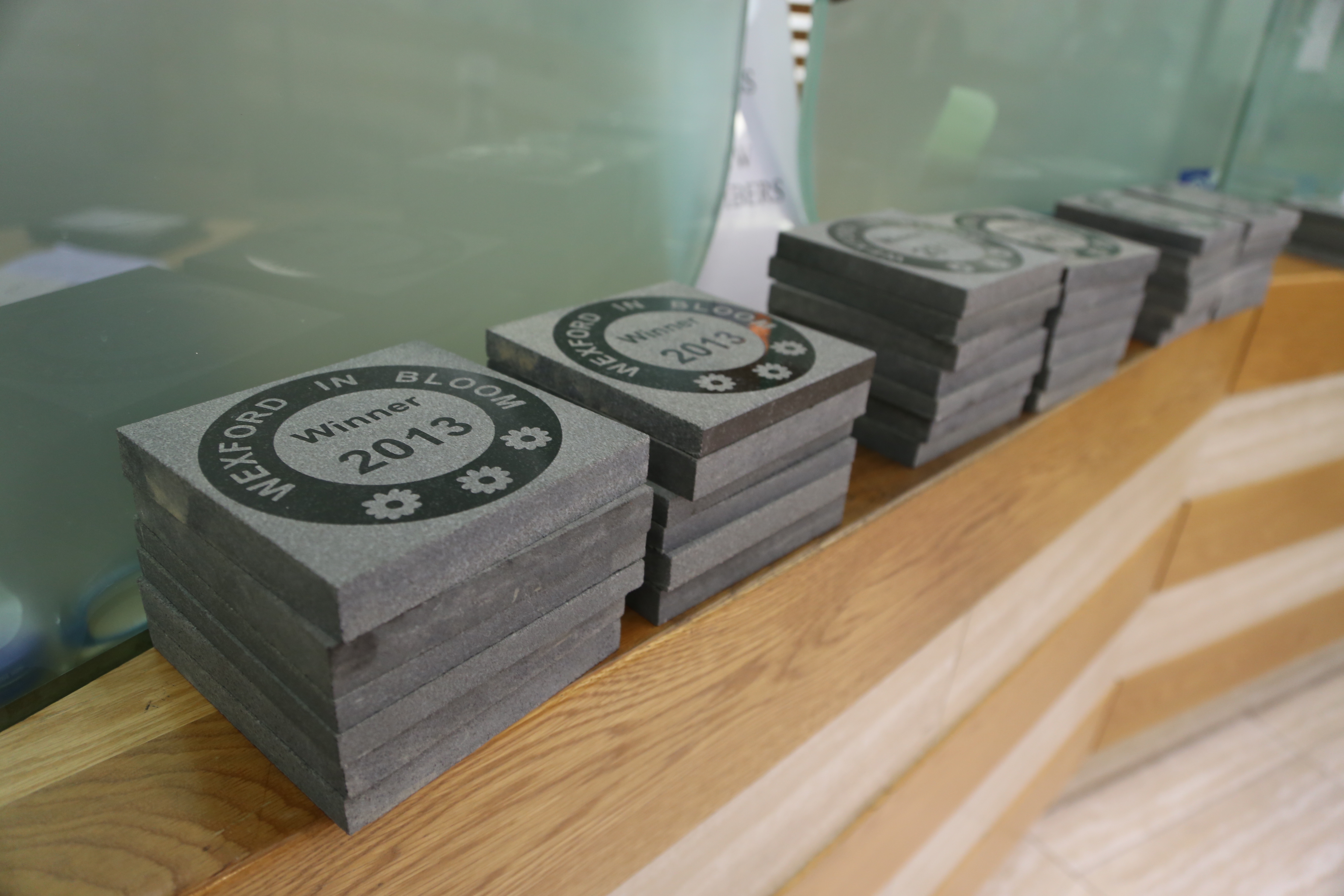 (Wexford in Bloom Awards)
The Chairperson of Wexford in Bloom Helen Corish-Wylde congratulated all the winners and participants who worked so hard to make Wexford Town and environs a more beautiful place to live in and a unique town for our tourists to visit and enjoy.  She added that their floral displays and environmental projects reflect the positive community spirit that is alive and flourishing in Wexford.  The Deputy Mayor Cllr. Joe Ryan, who is a member of the Wexford in Bloom Committee, also congratulated all who helped to make our town more beautiful and enhance our environment. He also paid tribute to his fellow committee members for their contribution to Wexford Town.
The Judges were – Cliona Connolly, Environmental Officer, Wexford County Council , who judged the Primary Schools. Chris Maddock and Leanne Roche, both from Teagasc, Johnstown Castle, who judged all the other categories in the Competition.   The judges felt it was a privilege and an honour to have had such a wonderful experience visiting so many beautiful places and meeting such inspiring people. They were very impressed by the high standard of all the entries. Their dedication, patience and hard work are greatly appreciated by the Wexford in Bloom Committee.
The Sponsors of Wexford in Bloom are: Wexford Credit Union, Wexford Borough Council, Wexford County Council, Rapid.  Their ongoing support and financial assistance is invaluable to our organisation and is also greatly appreciated.
(Flowers at Wexford Credit Union)
Our thanks are also extended to Beechdale Nurseries, Clonroche for the beautiful flowers provided for our Wexford in Bloom Projects 2013:
The Flowering of the Main Street – Hanging Baskets and Window Boxes
The Window Box Projects in: The Faythe/Mary Street/ High Street  /Patrick's Square.
Our many thanks to the Retailers and Residents who supported these projects, to Advance Cleaners for watering our plants where requested,  Hughes Monumentals  & Sons, Redmond Square for the beautifully crafted granite plaques given as prizes, Liz Coughlan for designing and printing our lovely certificates.
The Wexford in Bloom Committee wish to thank everyone who were involved in any way and to the management and staff of Wexford Credit Union for the lovely buffet they provided and served on the night.
Wexford in Bloom intend to have the Photographic Display of all entries on view in Wexford County Library in the very near future.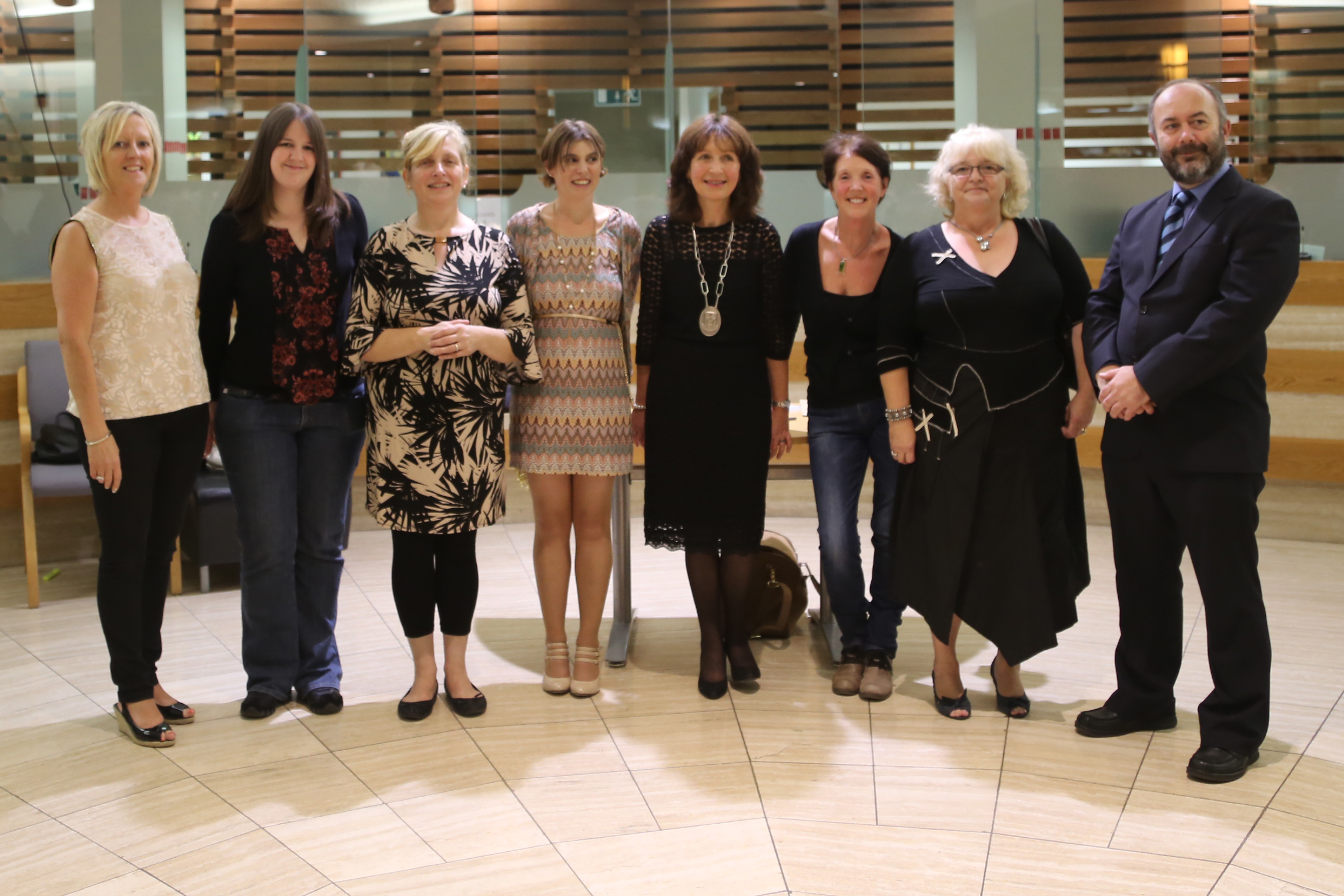 (Some of The Wexford in Bloom Committee on the night)