Our aim was to help encourage shoppers and visitors to come back to Wexford town. So we came up with a colourful initiative to increase footfall by having more Hanging Baskets and Window Boxes along the Main Street and targeted side streets.
In order to make life easier for the retailers, we invited them to participate in our venture to brighten up their premises, by sourcing and supplying their baskets, brackets and window boxes. We worked on this project with Beechdale Nursery where we source our flowers, baskets, brackets and boxes and who provided us with invaluable advice and support. We also offered a watering service from June to September. Other retailers have their own floral displays also.

Our committee visited the retailers' premises, 180 Hanging Baskets and 35 Window Boxes were ordered in 2014. All baskets and window boxes are delivered by the first week of June and collected at the end of September. They are stored in Beechdale Nursery during the winter. Thanks to retailers for their support.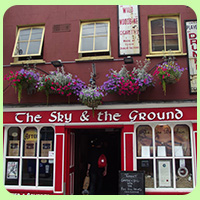 In 2014 supported by the local community groups and resident, Wexford in Bloom provided window boxes for The Faythe Area and William Street Area in Wexford Town. Thank you to the residents in these areas. Wexford in Bloom works in Association with Wexford Tidy Towns so please join in and support them too – www.wexfordtidytowns.com
The Wexford in Bloom Committee would like to take this opportunity to thank everyone who played their part in in helping make Wexford a greener, cleaner & more attractive place for its citizens and tourists alike. A special thanks to our main supporters Wexford Borough Council, Wexford County Council and Wexford Credit Union.
Some of Our Supporters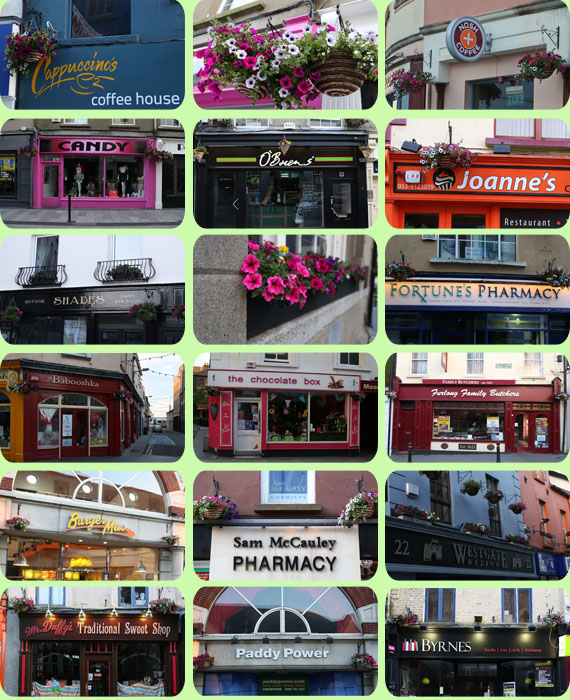 Supporters
Adult Education V.E.C.
AIB Wexford
An Post
Annie's Haberdashery
B2
Babooshka
Ballast Office
Bambino
Barkers
Barnardos
Bean and Berry
Benetton
Berkeley
Blasta Café
Burger Mac
Book Centre
Boylesport
Brash
Brynes Book Shop
Butlers Post Office
Candy
Cappuccinos
Central Shop
Charleys
Chocolate
Cistin Eile
Corcorans
Corish School
Crafty
Credit Union
Dunnes Stores
Eddie Macken's
Eileens
E-Mobile
Empress
Ersk
Fehilys
Fitzpatricks
Foley Opticians
Fortunes Pharmacy
Frock
Furlongs Butchers
Ger Hore Photography
Hassetts
Hore Stores
Hynes
Jean Depot
Joannes
Joeleen Codd
Liam Twomey
Louaine
M. O' Leary
MABS
Mc Keons
Megamix
Mr. Duffys Sweet Shop
Natural Health Shop
New Mood
Nosh & Coffee
O' Briens Main St.
O' Briens Redmond Sq
O' Neills
Paddy Powers
Panache
Picture framing
Polka Dot
Rattigan
Reflex ls
RDA Accountants
Ryans Opticians
Sam Mc Cauley's Main St
Sarah Acc
Saria
Scissors Empire
Selskar Bookshop
Selsker Pharmacy
Shades
Sherwoods
Shoe Zone
Sidetracks
Social Welfare
Spec Savers
Spectrum Art
Sport Savers Main Street
Sport Savers Redmond Sq.
SuperValu
Tabi
Tax Office Wexford
The Denis Collins Gallery
Trade Winds
Train Station
Vintage Bell
Vision Care
Vodafone
Westgate Design
Wexford Auto Factors
Wexford Chamber
Wexford Insurance
Whites Music
Zena Beauty Bar